Add a touch of class to your bedroom with our bedsheets and pillow covers, available in a range of spreads and exquisite patterns. We have designed our bed linen to give you complete relaxation, so apart from 100% cotton, we've also used fabrics specially built for the softest look and feel. We also offer single and double bed sheets in whites, solid shades, satin, and plains.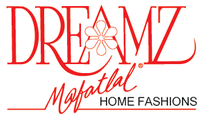 Indulge in the ultimate relaxation experience with the Luxury, Premium, and Deluxe range of bath towels and hand towels from Mafatlal. Discover sheer bliss as luxurious soft towels caress your body and absorb water with ease, leaving you rejuvenated along with supple skin. 
Made of premium quality combed cotton, our range of bathing towels is lint-less with high colour retention and comes in a variety of classic colours and modern designs. 
If you are looking for not just elegance, style, and beauty for your bedroom decor but also the coziest feeling, our comforters are ideal for you. We make our comforters using good quality fibre filling and fabrics, designed to give them a comfortable, soft finish with lasting colours. They come in tasteful designs and colours to boost and enliven your bedroom decor. So, go ahead let them encompass you in the feeling of soft, fluffy warmth that is sure to leave you waking up in joy.
Add sophistication and charm to your bedding collection with our stylishly designed dohars. Our dohars are perfect for light Indian winter chill as they are lightweight and soft yet keep you warm during chilly nights. They are available in fashionable colours, designs, and fabrics, specially crafted, keeping your taste and needs in mind.
Good quality pillows are essential for a comfortable, restful night's sleep, and that's what we kept in mind when designing our pillows. Choose from a range of soft, functional, and affordable pillows to support your head, neck, shoulders and help you wake up feeling refreshed and rejuvenated.