Experience a breezy affair as you adorn our soft and sheer quality voiles available in sophisticated prints, solids, lenos, and dobbies. Our voiles are lightweight, woven fabrics that are 100% cotton or a blend of cotton and polyester. Since voiles have a higher thread count and a tighter weave than most cotton fabrics, it's soft and silky yet voluminous. Its lightweight, breathable nature makes it great for summer tops and dresses. 
A blouse can make or break the look. To accentuate our range of a stunning sarees, we bring to you Rubia-blouses and dresses. Under the brand name Shalini, Rubia complements the very essence of a saree. With over a choice of 100 shades, Rubia is available in in 100% cotton, polyester / cotton blends and 100% polyester.

With the finest print facilities in India, we offer designs in every kind of base fabric suitable for casual shirts, ladies' dresses, nightwear, kids' wear, and much more. Enchanting designs are available in Prints, Solids, Lenos, and Dobbies as we provide supreme quality in printed voiles and poplins.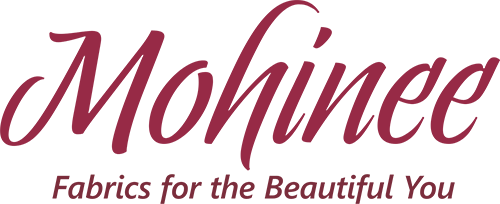 Subtle yet stylish, we aim to strike the right balance with 'Glamour' – a collection of trendy readymade fashion wear. From ladies' sangeet to birthday parties, from Diwali to dinner dates, with Glamour, there's always a reason to celebrate. To celebrate the diva within every woman, we bring you kurtas and dresses in an array of bright shades and elaborate designs, along with sophisticated cuts. With Glamour, let's make occasions work for you. Let's make occasions complete.