Social Responsibility in itself is a conviction that we belong to the people at large and more so to the people we serve. The satisfaction of giving is supreme when we expect nothing in return. This giving comes from an unconditional urge to do something meaningful for the society. At Mafatlal Industries Limited, we have always held this thought close to our hearts. We have strived to better the conditions faced by the needy and the poor. We fully believe that such acts of giving back to our society are at the core of a balanced life. We consider our contribution a humble tribute to what society has given us. We have pledged our resources in various sectors to this purpose. We are continuously working towards a singular objective of creating an environment of well-being in all spheres of life.
We wish every life to be empowered and every deed to have a meaningful impact on our society. Mafatlal Industries Ltd has been a strong supporter of the following social initiatives:

Shri Sadguru Seva Sangh Trust, Chitrakoot.
Shri
Sadguru
Seva Sangh Trust was established in 1968 by Late Mr. Arvind Mafatlal to carry out activities like health services in tribal and rural areas and rehabilitation at the time of major natural calamities. Currently, its two centers are Chitrakoot, MP, and
Anantpur
, MP. It has established itself as the largest NGO
in Eradication
of Blindness and covers the rural parts of Madhya Pradesh, Uttar Pradesh, and Rajasthan. Health Care, Education, Women Empowerment, Earth Care, Cattle Care & Dairy Farms are a few of its key initiatives.
BAIF Development Research Foundation, Pune.
BAIF was established in 1967 with a mission to create opportunities for gainful self-employment for rural families. Its main aim is to help the especially disadvantaged sections, ensuring sustainable livelihood and an enriched environment. BAIF uses modern technology and focuses on research and development to improve the earning potential of the tribal and landless population. 
Website: http://www.baif.org.in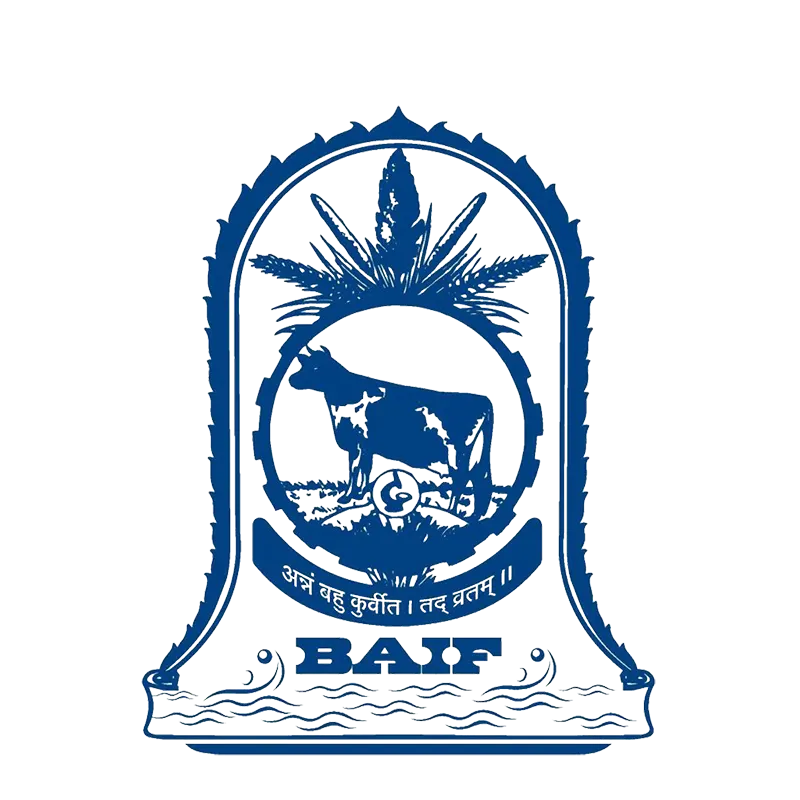 N M Sadguru Water and Development Foundation, Dahod.
Established in 1974, Sadguru endeavors to develop and expand environmentally, technically, socially sound natural resource interventions. It aims to empower rural communities, including women, to ensure equitable and sustainable development and poverty reduction. Its vision is to equip tribal and rural communities with natural resources that are restored, developed and expanded in the selected project areas. 
Website: http://www.nmsadguru.org
In 1985, Sri Chaitanya Seva Trust opened with a vision is to provide affordable and quality healthcare to the needy sections of the society. It's driven by its love and devotion to this day and often conducts healthcare outreach activities like Eye Care, Cancer Care, Kidney Care, and Hospice. It also established the Bhaktivedanta hospital at Mira Road, and today it's one of the best healthcare institutions in the area. 
Website: http://www.bhaktivedantahospital.com

Global Organic Textile Standard
Marks & Spencer Certificate
NEXT Lab Accreditation Certificate