Mr. Priyavrata Mafatlal, Executive Director, Mafatlal, talks about creating a brand that straddles a wide style spectrum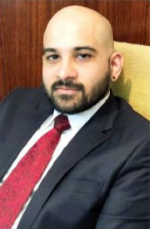 How has Mafatlal struck a between Indian fashion needs and global fashion innovation?
Mafatlal Industries has a unique mix of B2B interactions with Global Brands and B2C outreach with Indian Consumers especially in Denim and Shirting fabric. This positions the company very well to understand the global trends by offering products which are bought by the best of brands and retail companies in the Global space. By way of these interactions, we do get early visibility into future global colour stories, design patterns, fabric constructions etc. On the other hand, because the company is present in every nook and corner of India, it has a strong understanding of the needs and aspirations of the Indian consumer. It is because of this, that we are able to adopt the global trends and forecasts into the products which go to the heart of the Indian consumer.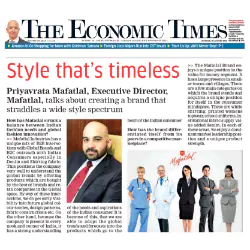 How has the brand differentiated itself from its peers in a competitive marketplace?
The Mafatlal Brand enjoys a unique position in the value for money segment. It has a large presence in smaller towns and villages. There are a few main categories on which the brand stands and acquires a unique position for itself in the consumer mindspace. These are white shirting; printed womens topwear, school uniforms, institutional fabric supply value added denim. In each of these areas, we enjoy a dominant market leadership position and a unique product strength.